Who would have imagined that the Natural History Museum, often called "The Cathedral of Nature" had a "Faith Room"? Pam Frese.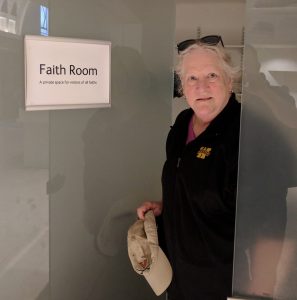 The majority of the Museum is dedicated, however, to science. In the main lobby is a daunting skeleton of a blue whale.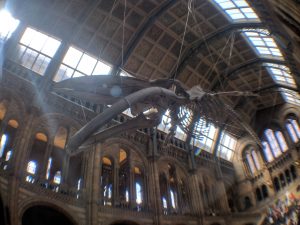 The section on Human Evolution displays Lucy (Australopithecus). Lucy is estimated to be over 3 million years old.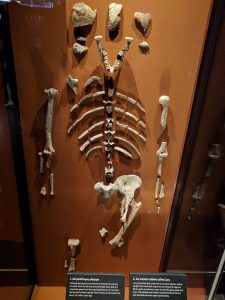 The main lobby is closely watched over by a marble statue of Charles Darwin.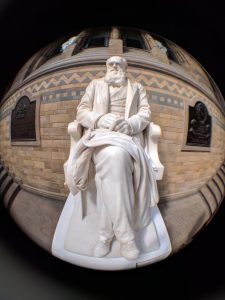 And, who could resist a photo opportunity with Darwin?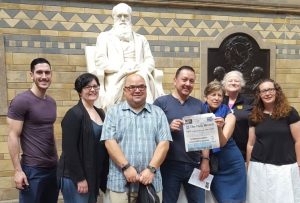 This was obviously only a small tip of the iceberg. The Museum left me in awe. I could have spent a week there and not been able to take it all in.