As we prepare for our final full day in London, I'm struck by the number of experiences we've had in such a short period of time. Museums, tours, restaurants, pubs, meetings, performances, (and pubs) have all provided insight into different perspectives on time and space. I'm equally appreciative of all of the things we haven't seen or done. London is a city steeped in history, and in a week we've only scratched the surface of what it has to offer.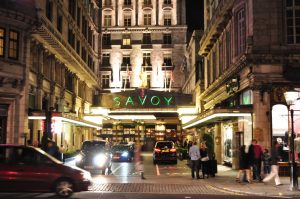 Across from our hotel is the famous Savoy Hotel, which opened in 1889. Gershwin debuted Rhapsody in Blue there in 1925. Lena Horne made her debut there in 1955, and Frank Sinatra was a regular performer. On the ground floor right next to the Savoy is a pub called the "Cole Hole." It is repurposed space that was formerly the coal cellar of the Savoy. We also visited a bar called "The Cellar Door" that was formerly a set of underground restrooms. There are no doubt thousands of stories like this across London. It is a city of layers, and this "repurposing of space" has been going on here for thousands of years.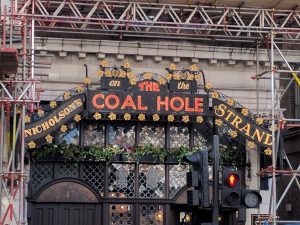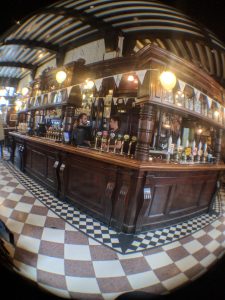 Of course, there are different perspectives on change. For example, we had dinner with Michael Parker Pearson of University College London, a leading archeologist at on the Stonehenge site. He told us about a recent new discovery near Stonehenge that could be the resting place of human remains more than 5,000 years old. His best guess as to Stonehenge's purpose is that it was designed as a monument to the dead for persons of note (not entirely unlike Westminster Abbey).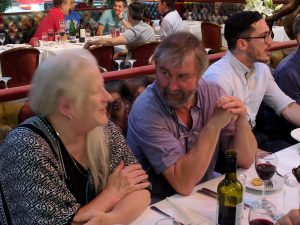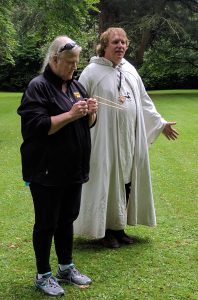 However, our time with Frank the Druid provided a very different perspective on Stonehenge. Frank sees these archeological digs as desecrating the graves of his ancestors. DNA testing is underway that may provide some clarity to the questions of exactly who the descendants of the Stonehenge architects are. According to Michael Parker Pearson, the answer is likely to be either everyone or no one.
Reflecting on our visits with Frank and Michael, I noted some stark differences in how we responded. We were far more likely to ask tough questions of the archeologist. Various members of our group poked and prodded and challenged the hypotheses that he presented in a way that any scientist might expect. With Frank the Druid, we were far more willing to simply listen and learn. It's uncomfortable (and usually not very productive) to challenge someone's religious beliefs. One question that we did ask both men was "How did you decide to become a Druid/Archeologist?" Michael said that he knew he wanted to become an archeologist at the age of 4 after finding fossils in a load of stone that had been dumped in the drive. Frank came to be a Druid later in life after some personal crises and a particularly low point in his life.
It seems trite to say that people and spaces change over time. However, the deep sense of history in this place brings this truism into a laser-like focus. It brings new perspective and awareness of how our time is spent.